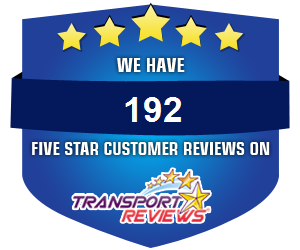 ABOUT US
We are a family owned and operated auto transport brokerage located in Kansas City, Missouri. We have been in the auto transport business for over 35 years and offer open or enclosed auto transport services nationwide to individuals as well as businesses. Our transport specialist will review your specific needs and provide an accurate no obligation auto transport rate quote that will ensure your vehicle is moved securely adn in a timely manner. Our rates are competitive, it's our service that stands out.
HOW WE DETERMINE THE RATE
Several factors are involved in determining your rate quote. First we will look at the type of vehicle. When you get an instant quote online, this quote is typically for a basic car (compact or sedan). Pick up trucks, SUV's, classic cars, and vans, for example, will not ship for the same price as a basic car. A passenger van for example would be approximately 2 times more than a basic car because it takes up more space on the truck. Second, we look at the origin and destination. Are these location on a major route or near a major highway? If not the price is higher. Auto carriers prefer to stay near the interstates and if you want them to get off the interstate and travel down smaller highway or within city limits, the price per mile is higher. If you can meet the driver near the highway, we can save you money. Third, does the vehicle have any modification? For example, do you have ladder racks, tool boxes, large tires, lift kits, etc? These modifications can make it difficult to get the vehicle on the truck, increase the vehicle weight or become a safety concern.
WORKING FOR YOU
Auto transport quotes are created by one of our transport specialist who is always aware of changes in fuel costs and popular lanes to provide you with the best auto transport quotes. Nations Auto Transport provides competitive and solid auto transport quotes so you don't need to shop around. Its our quick turn around times, top rated customer service, payment terms and free secondary insurance coverage that sets us apart from our competition. We will match a carrier for your specific shipping needs. We can ship your vehicle open or enclosed to any nationwide destination. Our auto transport quotes are accurate and you can depend on us to see you through the process. Our network of car haulers are fully licensed, bonded, and FMCSA certified. We only work with the most trusted, reliable auto shippers in the industry. We verify license and insurance coverage on all car carriers before your vehicle is picked up.